---
Magic Valley Attorneys
Felton & Felton
Experience. Reliability. Results.
---
Schedule Your Free Law Consultation Today!
---
Contact Us
---
Law is Complicated
Choosing a lawyer is intimidating. Your life just got overly complicated! Whether facing divorce, custody battles, litigation, personal injury or seeking to secure your assets; the court system is overwhelming and extremely stressful. At Felton & Felton Attorneys, we understand your pain and are here to help you clear through the fog and stress. Call today for a free law consult, and find out how our lawyers can help you succeed!
Felton & Felton is Here to Help
---
     Felton & Felton Attorneys at Law is a well-established law firm located in Twin Falls that provides a wide range of quality, cost-effective legal services to clients throughout Twin Falls County and Eastern Idaho. We strive to meet the legal needs of our individual clients and their families, and of small businesses, by offering personalized service that allows us to understand each client's individual needs.
     We have a proven track record built on the intensive attention to crucial details that we give to clients' legal issues. You can be sure that you will be taken care of properly when you come to us. We always begin with a free consultation that allows you to get to know us and us to get to know you. We want to be familiar with every detail pertaining to your unique situation so that nothing gets overlooked. At the same time, we are experienced, result-oriented, lawyers who never let the details get in the way of helping you achieve the outcomes that are important to you.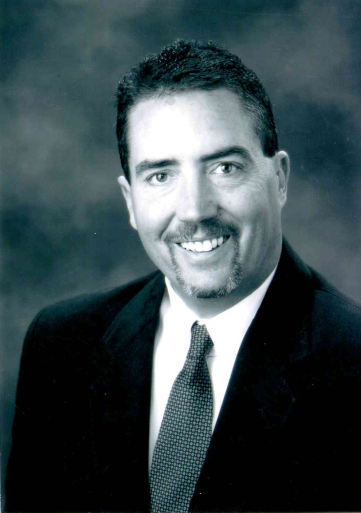 Mike Felton
Mike Felton graduated from the University of Idaho law school with a Juris Doctorate in law in 1990. In the summer of 1988 while attending law school Mike was a U.S. Congressional Tax and Legal Intern for the Idaho Delegation.  During this period of time he drafted a major amendment to the 1986 U.S. Tax Code and became familiar with the inner workings of the U.S. Congress.
After graduation he clerked for the Honorable John Bengtson in Moscow, Idaho for two years.  After clerking he worked for Saetrum and Day in Boise, Idaho where he specialized in insurance defense. 
In 1993 Mike returned to his hometown of Buhl and began practicing law with his father.   In 2005, Mike expanded the firm to include an office in Twin Falls, Idaho which is now his primary office.  During the period 2009 – 2011 Mr. Felton was the Chairman of the Major Gifts Committee for the St. Luke's Foundation.  During his tenure millions of dollars were raised to aid in the construction of the new St. Luke's Magic Valley Medical Center located in Twin Falls, Idaho.
In 2012 Mike was appointed as a Special Deputy Attorney General. As a Special Deputy Mike represents the Idaho Department of Health and Welfare primarily focusing on prosecuting parents who do not pay or are not current in their child support. As a Special Deputy he also verifies paternity and establishes child support in relationships where no child support order is in place.
Mr. Felton has also been a board member for seven years at the Idaho Law Foundation and is currently the immediate past president. The Idaho Law Foundation board is responsible for fundraising and determining how to best distribute the contributions from donors, grants received from various institutions, and attorney trust accounts. The budget of the law foundation varies anywhere from $200,000.00 to over $1,000,000.00 per year depending on grants received. Mr. Felton has also been a volunteer for the Idaho Community Foundation in two separate capacities. He was a grants panelist for Southwest Idaho Grants Panel and the South Central Idaho Leadership Council which collaborated with the United Way. Through this collaboration, a long-term kindergarten program was set up for low-income families in South Central Idaho which continues today.
One week after 9/11 Mike joined the Buhl Fire Department where he was a cross-trained Firefighter/EMT. He remained there for 13 years until he and his wife, Brenda, moved to Twin Falls. Mike and Brenda have 2 sons, who are currently attending the University of Idaho.
Practice Areas
Our Twin Falls law office and Buhl law office will help you to prevent problems by heading off possible future legal issues before they arise, thorough careful planning and well-drafted, clear, documents are essential. If a dispute has already arisen, our law office will assist you to reach a cost-effective resolution as quickly as possible. Felton & Felton specializes in the following law in Twin Falls, ID and the surrounding areas.
Estate Planning and Administration
Twin Falls Office
---
212 2nd Ave W #106, Twin Falls, ID 83301
Buhl Office
---
1020 Main St, Buhl, ID 83316
---